Words by Brian Wilder
So, you've decided to grow a beard–and that's great! Now that the hard part's over, you have to lock down an effective routine to make sure your beard grows in healthier, fuller, and just mightier than all the rest. Aside from shaving properly, keeping both your beard hair and the skin under it healthy are major keys to achieving true #BeardGang status, which means knowing what products to use and when to use them, but first…
Know the Difference
Look, there are a lot of oils, butters, waxes, pomades, and potions out there, but settling on the right ones takes a bit of research and some trial and error until you settle on what works best for your unique skin and hair situation. Below is a quick breakdown of what each product is designed to do:
Butters – an all-purpose product that helps with styling and softening beard hair, as well as relieving dry skin.
Waxes – used mainly for shaping and styling; seen used most with mustaches and longer beards.
Balms – very similar to waxes, but generally contain less beeswax than traditional waxes.
Oils – a cheaper alternative to balms, waxes and butters; used to moisturize and condition your beard when you don't have immediate access to any alternatives.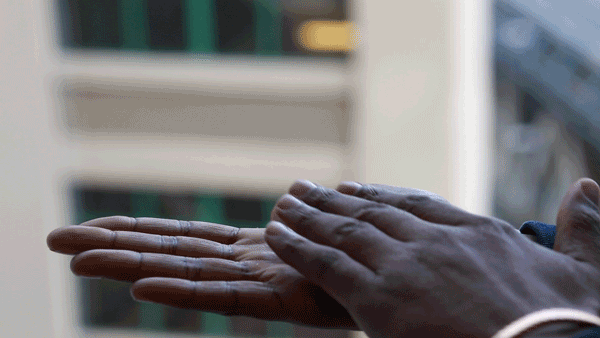 Essentially, each product (aside from waxes) are meant to help keep your beard healthy and your skin protected, day to day. The better you familiarize yourself with each product's function, the more likely you are to get the results you're looking for as your beard grows.
If You're Just Getting Started…
Now that we have the beard basics down, let's get into the details a bit. If you're just starting out, keeping your skin it's healthiest is going to be a priority. If your beard is still pretty short and close to the face, sticking to lighter beard butters are your best bet. Not only do their all-purposefulness help condition your skin, but it's something that you can use almost daily until it's time for the next wash day.
Most recommend washing your beard about 3-4 times a week to prevent over-drying and hair breakage, so be mindful of that before you start diving into the butter.
If You're Beard is Mid Length…
When you get to the halfway point, things tend to get a little tricky. For some, a mid-length beard is perfect, while others may want to keep it growing. Either way, during this part of the process, it's important to keep your hair conditioned. A beard balm is damn-near perfect in its design for doing just that.
Not too heavy, and not too light, a reliable beard balm is going to ensure that your facial hair and skin are on point, especially if a mid-length beard is your stopping point. Just make sure you don't overuse it, as it can lead to your beard feeling heavy and stiff. Lightness is key here, as it gives your hair and skin room to breathe without sacrificing the ability to style and sculpt.
If You're Beard is Longer Than Most…
What are you, a wizard? Cool, but there are a few things you have to stay on top of to make sure your beard doesn't get too unruly. First, never skip wash day. Longer, fuller beards tend to attract and hold more dust, dirt, crumbs and dead skin than shorter, thinner ones, so you need to clean and wash your beard fairly regularly.
After that, deep conditioning your beard with your preferred balm or butter is going to yield the best results, as they're not too waxy and will still give you the moisture you need to prevent a dry, scratchy beard. For extra shine, you can finish your routine with a couple drops of oil and massage it down into the base of your beard. After that, style and shape as necessary.
Navigating the complicated world of beard products can be tough, but then again, so is growing a beard. Finding the right combination, though, can help ease the process a bit and put you on the path toward building a beard even your grandma would be proud to acknowledge…maybe.